I find that there's not much book launches done here in Manila. I was absolutely stoked when I saw an ad from National Bookstore that Miguel Syjuco is launching his debut novel, "Ilustrado" on April 10th.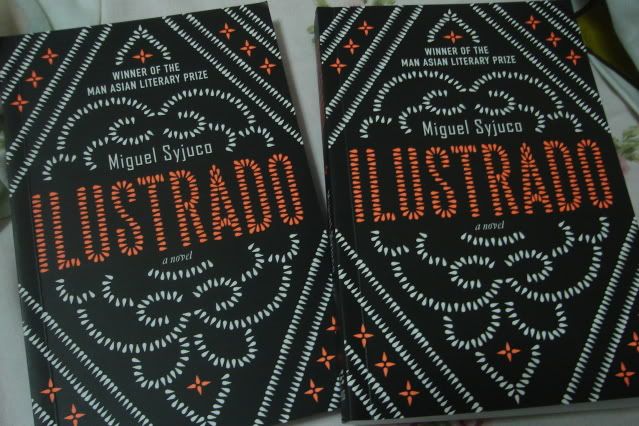 At first, I was a bit hesitant to go -- the heat is overbearing in MNL and well, that's the only thing that's stopping me. But then I realized: "How many book launches will I ever get to go this year?" And so I dragged myself from my comfortable bed and went to the event.
I was a bit early, I arrived around 1:15PM and it turns out that the press launch was at 1:00PM and the book signing was at 2:00. I was just in time! Yay! So, I listened to Miguel as he talked about his book to the media, how he had felt when he won the prestigious Man Asia Literary Prize and the Palanca Book Award, and where he got his inspiration from his books [ie he lifted some parts from his own favourite books]
This is the first time I attended [albeit accidentally] a press launch and I don't really know what to expect! I did manage to get some videos but please bear with me if I can't upload them now.
After the talk, there was a Q&A session and one of the cutest thing that happened was Miguel answering a difficult question his mum had asked him!
There was an autograph signing after the talk and I managed to get my book and a friend's book signed too. For those living in Manila, if you didn't get your book signed during the event, you can still avail of a 20% book discount to Ilustrado until April 30th if you buy the book from National Bookstore. Regular price is P385, sale price is now P308! That's quite a huge price difference, you can still use that extra money to buy sale books or commute! =)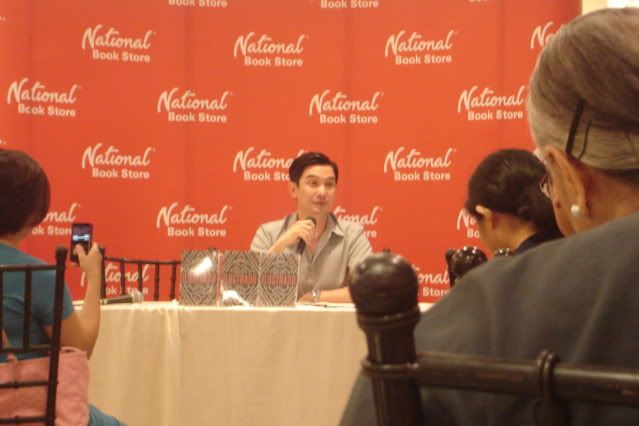 Forgive the photos - i was seated way out back and I only brought my basic point & shoot camera with me to the launch.